Map Patch
V 0.3.3 Mod für Skater XL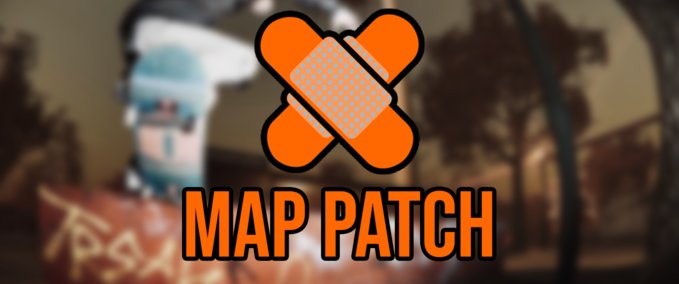 Beschreibung
Aktuelle Merkmale:
Unterstützt Kartenskripte (arbeitet neben dem Menü mod, oder unabhängig davon)
EXPERIMENTAL:
F9 drücken, um das Standard-HDRP-Asset mit einem vorinstallierten Asset zu tauschen, das einige Unterschiede aufweist. Dies ermöglicht in erster Linie Abziehbilder im Spiel. Einige Karten erfordern dies für eine maximale Grafiktreue.

<
Offene Quelle:
<
Wollen Sie bei der Entwicklung dieses Mods helfen? Sie ist Open Source auf github. Fühlen Sie sich frei, Pull-Anfragen zu stellen, etwas Code zu klauen, oder schauen Sie sich einfach an, was die Mod macht.
<https://github.com/SqueegeeDino/SXL_Map_Patch

<
Unterstützt die Aktualisierung durch den UnityModManager

<
Kredite:
mcbtay - Code help
<Amatobahn - HDRP Vermögensentwicklung
<billowper - Benutzte einige seiner offenen Quellcodes von Bill-O-Rumble
Vorschau des Bildnachweises auf @sketchy

<
Credits
Änderungen
21. August, 16:53 Uhr

Version 0.3.3

Public Release
All HDRP Asset swapping functionality moved to the F9 key

Empfehlungsrate
-/-
noch nicht genug Stimmen
Ist dieser Mod besonders empfehlenswert?
}