Hawg's XVM Nickname Icons
V 1.2.0 Mod für World Of Tanks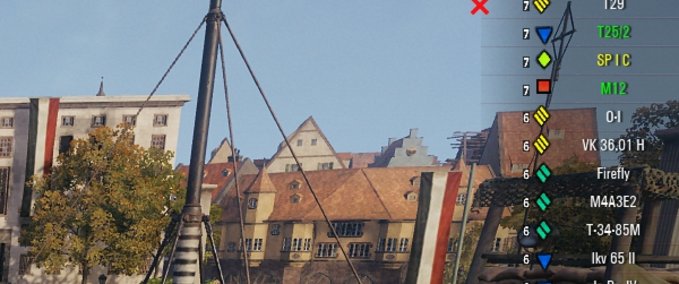 Beschreibung
Hawg's XVM Nickname Icons
This mod gives you the chance to assign Icons to any player, or you can even assign yourself a icon.This well help you to identify which player that shot you or was rude to you ,just assign them with a enemy icon , also you can assign your buddy a icon to .Or you assign yourself a icon also. You must have Xvm for this mod.
Will work on most Xvm configs,There are 71 different icons you can use.
Easy to do.
Step by step instruction in download Please read.
 NOTE : Do not add players clan name to the icon Only Original Game Name  
Credits
Model: Hawg
Texture: HAwg
Script: Hawg
Idea / Concept: Hawg
Testing: Hawg
Other: 
Änderungen
09. Oktober, 11:04 Uhr

Version 1.2.0

Update 1.2.0

27. August, 23:10 Uhr

Version 1.1.0

Update 1.1.0

23. Juni, 15:06 Uhr

Version 1.0.2.1

Update 1.0.2.1
Added 30 more Icons

18. Juni, 21:17 Uhr

Version 1.0.2.1
Dateien

Empfehlungsrate
-/-
noch nicht genug Stimmen
Ist dieser Mod besonders empfehlenswert?
Unterstütze den Entwickler!
Jetzt mit PayPal spenden
}