KLASSISCHER SCANIA SOUND VON 2012 V1.2 1.36.X
V 1.5 Mod für Eurotruck Simulator 2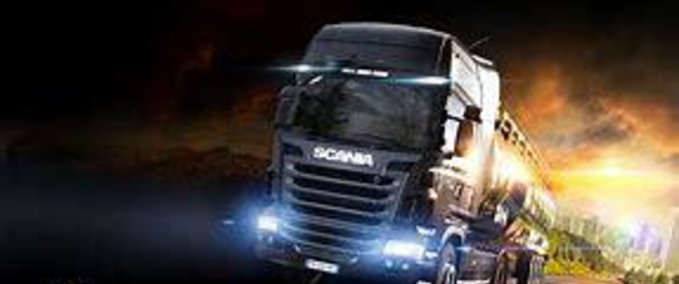 Beschreibung
v1.0:
This is a sound mod that makes the scania sound like it did in 2012 version of the game i added some sounds of my own like horn and reverse sound and blinkers this took 1 day to make because it was hard to do for me atleast i like so enjoy this sound mod i made.
v2.0:
So i did a update so therse gonna be 2 of this mod i changed the wiper sound and some changes.
v3.0:
So i did a 3rd update just ingroe the other 2 anyways i did change the wiper sound and i did some changes and thats it.
Credits
Modell: jaker 07
Textur: jaker 07
Script: jaker 07
Idee / Konzept: jaker 07
Tester: jaker 07
Sonstige: jaker 07
Änderungen
12. April, 20:44 Uhr

Version 1.5

OLD SCANIA ENGINE SOUND V1.5 1.36.X

ive added this new update with a example video under videos on the mod page so people know what it sounds like and the
engine sound is orignal but the unorignal things is the horn and blinkers how to install go to documents. euro truck simulator 2 find mod file and paste it in and extract it with 7 zip or win rar
hope you enjoy this mod stay safe out there :D
description:so this mod makes the scania truck sound like it did in 2012
the sound only works on the v8 engines for scania r and streamline
if i need to change any thing i will but anyways hope you enjoyed the mod bye :3

update: added expample video for engine sound on mod page and desc.txt file cant be updated in the mod it self so i added the updated one here

version: 1.5

09. April, 22:52 Uhr

Version 1.4

OLD SCANIA ENGINE SOUND V1.4 1.36.X

After a while i manged to fix the sounds to make it have all the Original sound files
we now have hit v1.4 the engine sound fix update
hope fully the sounds are perfect now

10. November, 02:40 Uhr

Version 1.3

OLD SCANIA ENGINE SOUND V1.3 1.36.X

so yeah this is the final relase for now i did some changes too the audio files so now stock truck sound is unchanged its fixed now
this is the last version for now this mod is good as i can go with it enjoy this mod if you played in 2012 on ets2 this might restore you memory because i know therse ogs out there that will feel nostolgia from this :3

07. November, 21:54 Uhr

Version 1.2
Dateien
Empfehlungsrate
-/-
noch nicht genug Stimmen
Ist dieser Mod besonders empfehlenswert?
}