Scania RJL Bull Bar + Slot von CIAK [1.39.x]
V 1.1 Mod für Eurotruck Simulator 2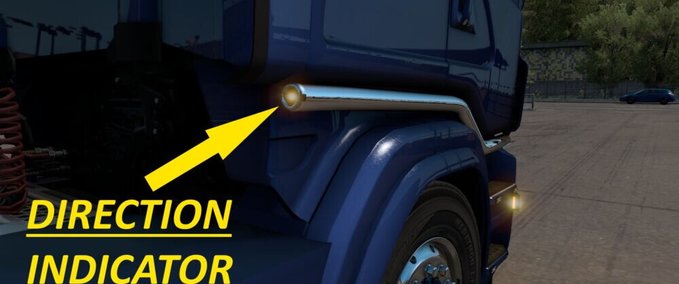 Beschreibung
Hello everyone, here is a new mod, I have created a bull bar for this magnificent Scania by RJL, plus I have added the direction indicator in the back of the bull bar, and other slots in the steps, obviously for the functioning of the mod you need the mod of RJL that I leave you below.
Version 1.39.
Sorry for the bad English.
LINK MOD NEEDED:
RJL Scania R v2.3.0 *FMod & Open Window*:
https://sharemods.com/0m3vbqciy8vm/RJLScaniaR.scs.html
Credits
Modell: RJL , CIAK
Textur: RJL , CIAK
Script: RJL , CIAK
Idee / Konzept: RJL , CIAK
Tester: RJL , CIAK
Sonstige: RJL , CIAK
Änderungen
14. April, 01:59 Uhr

Version 1.1

Scania RJL Bull Bar + Slot v1.1 by CIAK [1.40.x]

Hello everyone, I leave you the update of my mod to 1.40, after your request I added a slot in the lower step, obviously for the functioning of the mod the Rjl mod is required.
game version 1.40

Credits:
Scs, Rjl, Ciak

13. Dezember, 13:03 Uhr

Version 1.0
Dateien
Empfehlungsrate
-/-
noch nicht genug Stimmen
Ist dieser Mod besonders empfehlenswert?
}