Paz 672
V 1 Mod für Landwirtschafts Simulator 2013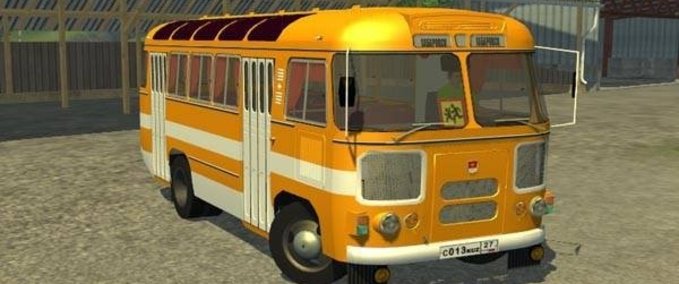 Beschreibung
Bus. From the author: Not much kick, this version 1 requires editing scripts, I'm not strong, may in time. After the purchase can gallop coordinate better to send through the card slot on the farm, and then it wakes up fine. Modelka get a neat, nice, and most likely the best option to put this miracle in traffic transport on the map. Alas, do not work by Segal and stop backing fires. Lights, dimensions and signal work.
Credits
Modell/Textur: DENIS, JC
Konvert/Prog: Kuzma
LS2013: Kuzma
Änderungen
23. April, 09:17 Uhr

Version 1
Dateien
Hashtag:
7cffb6e945b143680049d1836a1fdba6
Version:
1
Multiplayerfähig?
nein
Autor:
GIANTS Software GmbH
Preis im Shop:
25000 LS
Name im Shop:
PAZ 672X
Beschreibung im Shop:
3D Models/Textury: DENIS, JC
Konvertatsiya/programirovaniya: Kuzma
Konvert FS-13 Kuzma
Empfehlungsrate
-/-
noch nicht genug Stimmen
Ist dieser Mod besonders empfehlenswert?
}